FINALLY AVAILABLE UNCUT and UNCENSORED
...AS IT WAS MEANT TO BE

The Underground Masterpiece from the director of CANNIBAL HOLOCAUST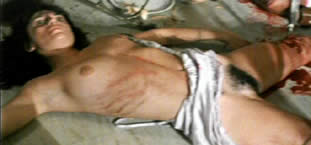 ···



original Italian title: INFERNO IN DIRETTA (Straight to Hell)

director: Ruggero Deodato
starring: Lisa Blont · Leonard Mann · Willie Ames · Michael Berryman
Richard Lynch · Valentina Sacchetti · Eriq LaSalle · John Steiner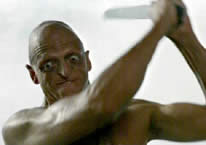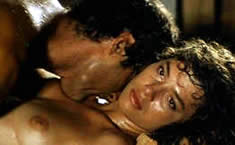 An ambitious television reporter and her cameraman investigate a series of grisly murders as well as the disappearance of their boss' son. Both stories lead them to the Amazon where they discover a drug cartel led by a renegade Colonel and his army of sadistic, bloodthirsty natives.
This presentation is the notorious "Hard" version of INFERNO IN DIRETTA, complete and uncut, featuring many scenes omitted from all previous English language releases. Because these segments were never dubbed into English, they are presented in Italian with English subtitles.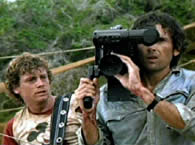 ·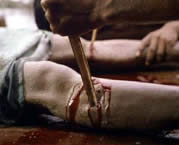 An Italian/American Film;; original widescreen format (1.85:1), uncut (95 minutes), encoded for ALL REGION NTSC, playable on any American machine; in English/Italian language with optional English subtitles. Extras include an introduction by the director, a new featurette about the previous edited editions, and the original theatrical trailer.

·

Graphic Violence/Adult Material/Gore/Rape/Nudity/Drugs:
Viewer discretion is advised.