Rare, Uncut Version of Frederico Prosperi's Monstrous Thriller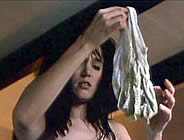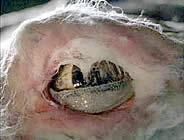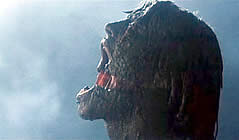 director: Frederico Prosperi (as Fred Goodwin)
starring: Jill Shoelen · J Eddie Peck · Jamie Farr · Savina Gersak · Sandra Sexton · Bo Svenson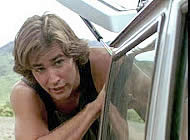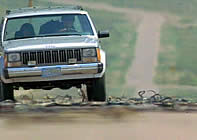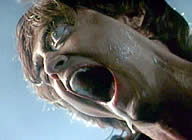 Shot in Arizona by Frederico Prsperi and his (mostly) Italian crew, here is the totally unconventional story of a young man who - after getting bitten by a radioactive snake - begins to transform into a murderous serpent. The FX are far beyond the norm, designed by the irrationally good Screaming Mad George (best known for RE-ANIMATOR). The weirdness is confidently orchestrated by young director Frederico Prosperi, a filmmaker who learned his craft while working under his father Franco Prosperi's stern eye (serving as assistant director for such classics as GOODBYE UNCLE TOM).
A young couple, Clark and Lisa, are enjoying a road trip in Southwest USA. Enroute to Albuquerque, they decide to take a shortcut through a remote section of the Arizona desert. They weren't aware of it, but this part of the wilderness was being used for nuclear testing and snakes have been severely infected. During a flat tire incident, Clark is bitten. He soon begins to hallucinate and experience bouts of violent rage... but the worst: his arm, where he's been bitten, is starting to transform into a snake!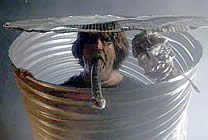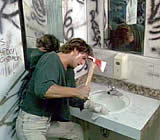 An Italian production; original fullscreen, totally uncut version (94 min.), in English or French language, import DVD encoded for ALL REGION NTSC, playable on any American machine. Extras include various trailers and composite.
Adult Material/Nudity/Gore/Graphic Violence:
For Mature Audiences