A Fully Uncut Version (from Greece) of Bruno Mattei's Historic Trashfest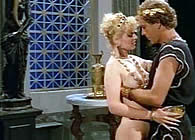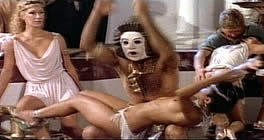 director: Bruno Mattei
starring: Gino Turini · John Turner · Betty Roland · Kathy Sadik · Vladimir Brajovic · Florence Guerin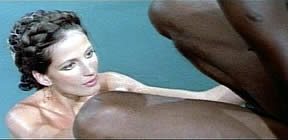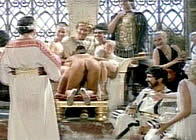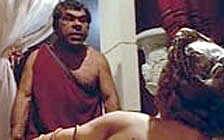 Legendary cult filmmaker Bruno Mattei (SNUFF TRAP, THE JAIL: WOMEN'S HELL, the CANNIBAL HOLOCAUST sequels, and HELL OF THE LIVING DEAD) delivered this exceptionally sleazy version of the Caligula legend in 1981. It was obviously inspired by the International success of Tinto Brass' CALIGULA (1979) but - while this story travels some of the same ground - it also adds the character of Messalina, an ambitious equally-depraved protagonist, to the heady mix.
While Bruno Mattei's CALIGULA doesn't have the hardcore inserts of the Brass production, it is notoriously sleazy, beyond the Euro Trash norm. For that reason, it has seldom been seen uncut (most prints run 92 minutes). From Greece comes this rare 109 minute version. Besides the numerous orgies, unconventional sex acts and torture sequences, Mattei's story also introduces a threesome with a dwarf, a noblewoman searching for the world's biggest penis (she finds it attached to a dirty slum ogre), a bisexual bridal night rape, and (hardcore) donkey and horse sex.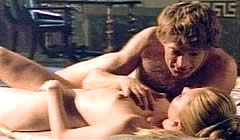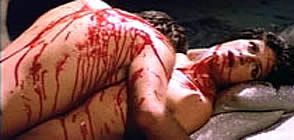 An Italian film; widescreen, totally uncut version (109 min.), in English language (with removable Greek subtitles), DVD encoded for ALL REGION NTSC, playable on any American machine. Extras include numerous trailers.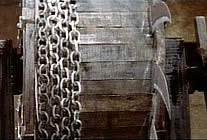 Adult Material/Nudity/Gore/Graphic Violence/Sexual Brutality/Rape/Torture/Homosexuality:
For Mature Audiences Only