A Collector's Dream: A Virtually Unknown Umberto Lenzi Jungle Film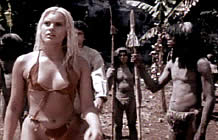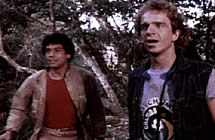 director: Umberto Lenzi
starring: Sabrina Siani · Rodolfo Bigotti · Renato Miracco · Wai Laung · Mario Pedone · Sal Borgese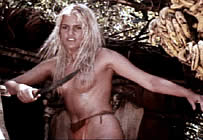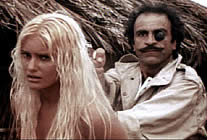 Here is a relatively unknown film from Umberto Lenzi's Jungle Period, made shortly after his notorious CANNIBAL FEROX (MAKE THEM DIE SLOWLY) [1981] and EATEN ALIVE BY CANNIBALS (1980). This one - obviously lighter fare than his cannibal gore pics - concentrates on the adventures of jungle girl Luana, her chimpanzee and the two adventurers from the States.

Two college students from New York - Ringo and Butch - decide to vacation in the Amazon. Shortly after arriving in Brazil, while getting their supplies together, they provoke the anger of a local trafficker. His ruffians beat them up. Wanting to get away from the drama, Ringo and Butch rent a boat and start sailing down the river. Soon they must abandon their craft to avoid a waterfall and they become hopelessly lost. The boys wander into a small village where the natives eye them warningly. But they meet a beautiful blonde jungle girl - the last survivor of a helicopter crash from many years before - and she introduces them to her paradise. Thing get dangerous for everybody when the trafficker and his henchmen invade the village.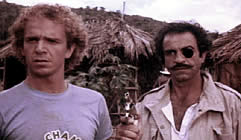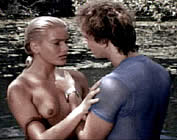 An Italian film in English Language; Unrated, widescreen, uncut (92 min.) version, in English language, in DVD encoded for ALL REGIONS, playable on any American machine. Extras include various trailers.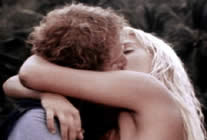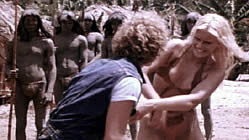 Adult Material/Nudity/Sexual Brutality:
For Mature Audiences