One of Bruno Mattei's Last Films before his death in 2007
A Highly Controversial Women-In-Prison Film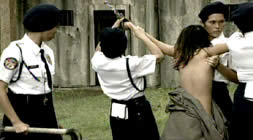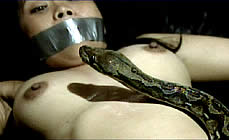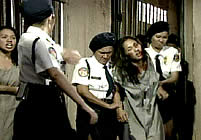 director: Bruno Mattei (as Vincent Dawn)
starring: Yvette Yzon · Dyane Cranstan · Amelie Pontailler · Odette Khan · Jim Gaines · Jenny Agwilla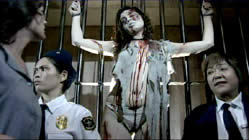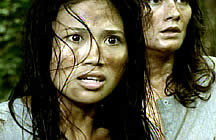 Italian filmmaker Bruno Mattei is no stranger to women-in-prison film, responsible for some of the legendary Euro exploitation fare:BLADE VIOLENT, VIOLENCE IN A WOMAN'S PRISON, CAGED WOMEN, et al..

In 2006, a year before his death, Mr Mattei returned to the genre that helped establish his illustrious career and he delivered this controversial, sleaze masterpiece. Shot in the Philippines by Bruno Mattei and his Italian crew, here is the women-in-prison film to end all women-in-prison films. This movie has everything - from the obvious genre clichés (lesbian scenes, shower sequences, sadistic guards) to special touches that only Bruno Mattei could conceive (for instance, the remote prison is surrounded by cannibal tribes which makes the obligatory escape even more problematic).

Here is the story of three young women sent to a jungle prison called Home of Lost Souls. They are subjected to torturous rounds of punishment before being recruited into a prostitution ring run by the prison commander. Eventually they stumble into an escape plan but soon find themselves at the mercy of the jungle and tribes of vicious savages.

Also see other Bruno Mattei classic films SNUFF TRAP, THE OTHER HELL, CANNIBAL HOLOCAUST sequels, and HELL OF THE LIVING DEAD).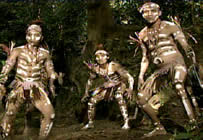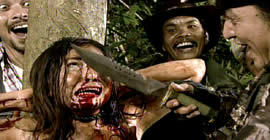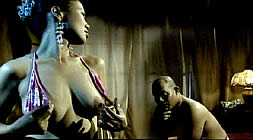 An Italian film, shot in English language; widescreen, fully uncut (94 min.) version, in English language, in DVD encoded for ALL REGIONS, playable on any American machine.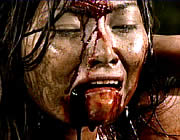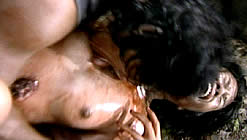 Nudity/Gore/S&M/Graphic Violence/Sexual Brutality:
For Mature Audiences Only