This Italian Sex Comedy is a Skeleton In Jodie Foster's Closet
Also See Her Equally Rare French Sex Comedy STOP CALLING ME BABY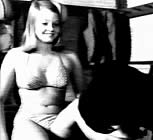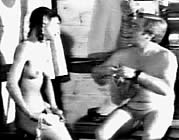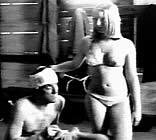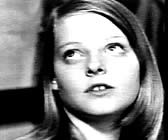 director: Sergio Citti
starring: Jodie Foster · Paolo Stoppa · Ugo Tognazzi · Catherine Deneuve · Carlo Croccolo · Franco Citti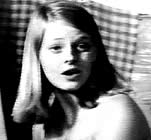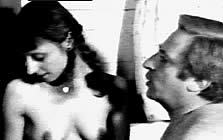 This ultra-rare DVD (imported by Brazil, in English with Portuguese subtitles) captures a virtually unknown period in actress Jodie Foster's career. Here is an Italian sex comedy starring Ms Foster, never released in the United States - nor any other English-speaking country (also see her French sex coming-of-age comedy STOP CALLING ME BABY).
Almost the entire film is set inside cabana No.19, a large public changing room along a stretch of beach outside of Rome. Various eccentric groups come and go throughout the day, and sometimes cross paths. Director Sergio Citti is best known as Pasolini's longtime assistant director, as well as the co-writer of SALO: 120 DAYS OF SODOM.
For this movie, the omnibus plot deals with a macho soldier who stuffs his speedo in an attempt to hide his pint-sized genitalia; a peep hole which allows the audience to watch the naked girls' swim team in the adjoining cabana; a priest who suffers from having a double penis; two women who attempt to seduce a chasity-belt-wearing insurance agent. Of course there's also 14 year-old Jodie Foster... she plays bikini-clad Teresina, a pregnant jail-bait teen whose family is trying to find a husband for her.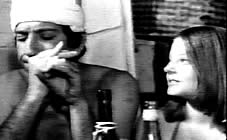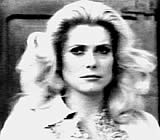 An Italian film; in black-and-white, fullscreen, uncut (94 min.) version, in English language with non-removable Portuguese subtitles, in DVD encoded for ALL REGIONS, playable on any American machine.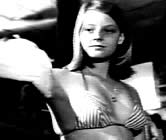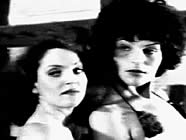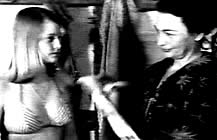 Adult Material/Nudity: For Mature Audiences