Four Years in the Making! The Ultimate Monkey King!
With Donnie Yen in the Lead Role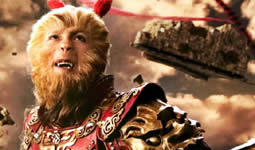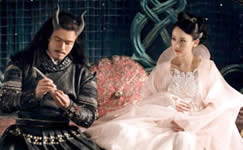 director: Soi Cheang (Cheang Pou-Soi)
starring: Donnie Yen · Chow Yun-Fat · Aaron Kwok · Peter Ho · Kelly Chen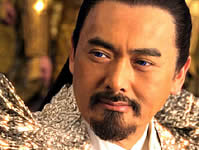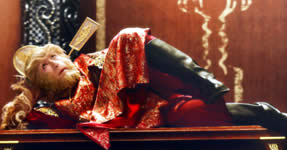 Banished to Fire Mountain for decimating the Heavenly Palace, the evil Bull Demon King (played by Aaron Kwok) plots his revenge against the kindly Jade Emperor (Chow Yun Fat). Meanwhile, born from Princess Nuwa's crystal tears, comes the monkey spirit Sun Wukong (Donnie Yen) and he grows into an inquisitive, mischievous creature. After studying under martial arts, he proclaims himself Monkey King, but his troublesome temperament soon causes havoc throughout the realm. Bull Demon devises a plan which will use the Monkey King as a weapon against the Jade Emperor and harness the deities at the same time.
Based on the famous Chinese folk lore from the Ming Dynasty, this is a lavish fantasy actioner from the director of DOG BITE DOG, Soi Cheang. It stars Donnie Yen in heavy makeup, unrecognizable as the Monkey King.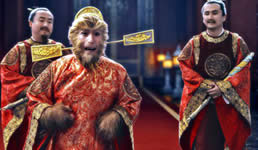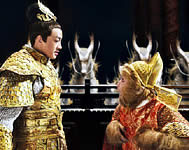 A Chinese film; widescreen, uncut (110 min.) version, in Mandarin language with burnt (smalll) Chinese and English subtitles, in DVD encoded for ALL REGIONS, playable on any American machine.