CALL GIRLS: THE COMPLETE SERIES of FEATURE FILMS (1-4)
Four Complete Motion Pictures (1988-2003) in a Special 2 DVD Package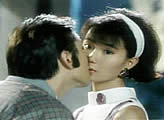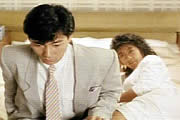 FILM 1: GIRLS WITHOUT TOMORROW (1988) (aka Call Girls '88) above
director: David Lam and Chi Wong
starring: Maggie Cheung · Elsie Chan · Carrie Ng · Man-Ho Chan · Chin Chyi · Bobo Fung
This is the skeleton in Maggie Cheung's closet.
"Call Girls '88" is her notorious, seldom-seen first movie, where she plays one of five prostitutes in Hong Kong's skin trade. The story - and the three sequels - deal with five women involved in prostitution and the effects it has on their personal lives. By the end of the first film, the landscape is littered with suicides, broken hearts, child molestation, rape, death and one detached penis.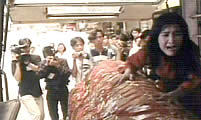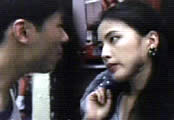 FILM 2: GIRLS WITHOUT TOMORROW 2 (1988) (aka Call Girls '92) above
director: David Lam
starring: Pauline Chan Bo-Lin · Vivian Chow · Ekin Cheng · Andy Hui
Again, the plot follows the lives of five prostitutes in Hong Kong. Although the story begins on a lighter note, everything soon dissolves into depression. As one old prostitute tries to warn one of the girls "Every whore has a story. Once a whore always a whore."

Sexy Pauline Chan (BEHIND THE PINK DOOR, SLAVE OF THE SWORD, et al) replaces Maggie Cheung in the lead role for this installment.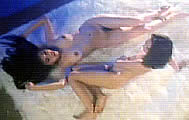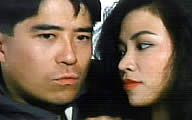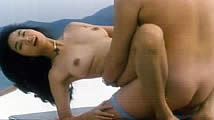 FILM 3: THE OTHER SIDE OF DOLLS (aka Call Girls '94) above
director: Lam Yee-Hung
starring: Sin-Yi Yip · Yin Hung Wan · Wai Gwan Lee · Pauline Lee · Suk Wa
Much more emphasis on sex as the series enters the '90s. Five prostitutes get involved in live sex shows, drugs and the underworld but unlike the first two entries, there is little attempt to moralize. These girls are having fun and they show it.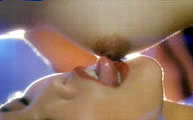 FILM 4: GIRLS WITHOUT TOMORROW 4 (2003) (aka Call Girls 2003)
director: Hong Lung
starring: Grace Lam · Cho Wing Lim · Emily Kwan · Ngai Chin Man · Yau Yuen Ching
Miss Hong Kong '97 Grace Lam (star of numerous sex-n-frolic films, like MY HORNY BOYFRIEND, CRIME OF THE BEAST and TORTURED SEX GODDESS) brings her doe-eyes and crooked smile to the final installment of the "CALL GIRL" series.
Please note: Hong Kong Import; three of the four films are widescreen format (16:9), (the second is fullscreen) they are fully uncut with no fogging or censoring of images; encoded for ALL REGIONS NTSC, playable on any American DVD machine; in Chinese language with English subtitle ) #2 and #3 have burnt English/Chinese subtitles, while #1 and #4 are removable English subtitles.
Adult Material/Nudity/Rape/Drugs/Sexual Brutality:
For Mature Audiences Only