Legendary S&M Film... Fully Uncut!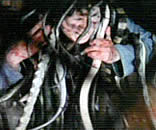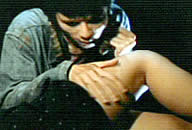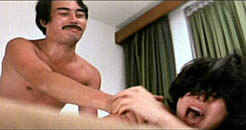 director: Kuei Chih-Hung
starring: Kan Kwok Leung · Li Lin-lin · Chen Chun · Lin Feng
Outcast loner Chi Long has two obsessions - fantasizing about torturing women and spending time with his only friends, snakes. Soon he discovers that he can combine both activities and live very happily.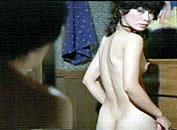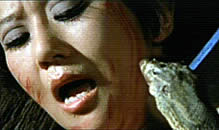 This is a disturbing, mean-spirited film from the Shaw Bros, filled with graphic violence, sleazy S&M sex, and wagonloads of slithery serpents.
Of course, the Shaw Bros are best known for their abundance of quality Martial Arts films, but sometimes the studio would deliver horror movies. The result was seldom conventional, rather - before it was hip to do so - they concentrated on horror films which relied on human derangement for chills. The result can be found in motion pictures like BLACK MAGIC, SEEDING OF A GHOST, HUMAN SKIN LANTERNS and this most remarkable sleaze-fest.
Here, the Shaw Bros combined the S&M elements popularized by Japan's Nikkatsu Studios with the '70s trend toward "critter-befriending"  (i.e., WILLARD, et al) resulting in one of the strangest and ugliest cinematic ventures of all time.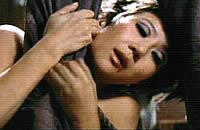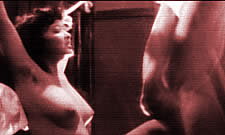 HK import; widescreen (16:9), fully uncut (96 min.) and unfogged, encoded for ALL REGIONS (NTSC), playable on any American DVD machine; in Chinese language with removable English or Chinese subtitles; Bonus materials include theatrical trailer and original poster gallery.



Violence/S&M/Nudity/Rape/Sexual Brutality:
This film is intended for Adult Audiences only