Double Feature: Two Legendary Asian "Living Dead" Films
in a Special 2 DVD Package


Film One: BIO ZOMBIE (1999)
plus
Film Two: JUNK (2003) (Uncut 91 Minute Version)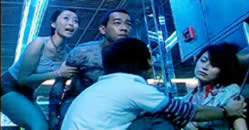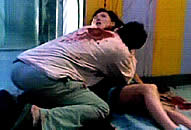 FEATURE ONE
BIO ZOMBIE (1999)
director: Yip Wai-Shun (Wilson Yip)
starring: Jordan Chan · Chau Cheung Kam-Ching · Angela Tong · Guy Lai Ying-Chau
A well-written, well acted dark-n-grisly horror comedy about a group of people trapped in a mall, after hours, stalked by zombies. Described as "DAWN OF THE DEAD on acid," this is the story of two DVD pirates who inadvertently plague Hong Kong with a race of flesh eating zombies. Most of the action takes place inside a deserted shopping mall where the heroes, armed with power drills, try to eliminate the deadly threat. Lots of fun and gore.
HK import; widescreen uncut (94 min.) version in DVD encoded for ALL REGION, playable on any American DVD machine; in Chinese language with removable English or Chinese subtitles; multi-ending options, original theatrical trailer, plus more.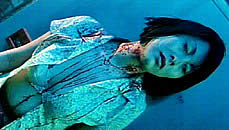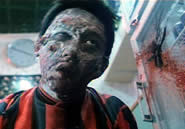 ________________________________________________________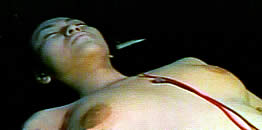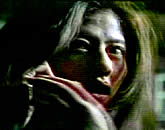 FEATURE TWO
JUNK (2000) Fully Uncut Version
director: Atsushi Murago
starring: Juji Kishimoto · Kaori Shimamura · Miwa · Kaoytarou Tanaka
A gang of thieves are on the run after a successful heist. They make a deal with the local yakuza to sell their stolen jewels at an abandoned army base. Little do they know the government has been experimenting on the dead. The dead rise and it's an all out war between the thieves, yakuza and the army, in a desperate attempt to not only stop the zombies but to stay alive.
Japanese Film (European Uncut Version 91 minutes) widescreen; encoded for ALL REGIONS, playable on any American DVD machine; Japanese language with removable English or German subtitles. Extras include trailer plus biographic information.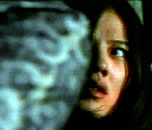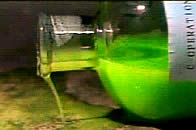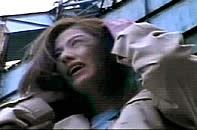 Nudity/Adult Material/Gore
These titles are recommended for Mature Audiences