Original Japanese Title FASHION HELL
Note: IN JAPAN, A MASSAGE-TYPE BROTHEL IS CALLED "FASHION HEALTH"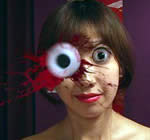 director: Jun Tsugita
starring: Miho Arai · Asami · Saori Hara · Yuya Ishikawa · Wani Kansai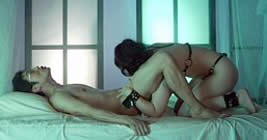 ·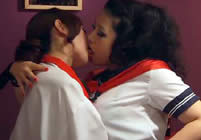 Scripter Jun Tsugita (best known for his MUTANT GIRLS SQUAD) wears the director hat for this outrageous sex-horror black comedy, promoted in Asia as an installment in the "Splattererotics Trilogy" (with EROTIBOT and BIG TITS ZOMBIES). Essentially, this is the story of three very horny guys who decide to visit a cheap massage-brothel called Shogun. These young men soon discover more than they ever wanted when the girls decide castration is the ultimate form of love making. The turned-on prostitutes remove dangling members in a variety of violent ways (like, for instance, biting into a sushi dick roll). Lots of beautiful young actresses including Saori Hara (SEX AND ZEN 2011) and Asami (PSYCHO TORTURE CHAMBER) in various stages of undress.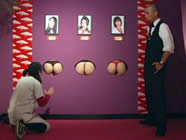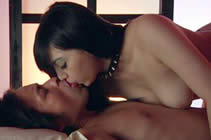 A Japanese film; widescreen uncut (75 min.) version in DVD format, encoded for ALL REGIONS; Japanese language with optional English subtitles.



Graphic Violence/Nudity/Drugs/Sexual Brutality
For Mature Adult Audiences Only