Translation of Original Full Japanese title:
EROTIBOT: DO HEIRESSES DREAM OF EROTIC ANDROIDS·

An Odd Sex Film from the director of VAMPIRE GIRL VS FRANKENSTEIN GIRL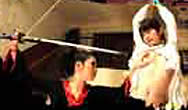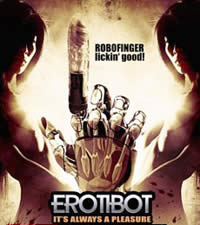 director: Naoyuki Tomomatsu
starring Mahiro Aine · Asami · Maria Ozawa · Fukuten
Director Tomomatsu - the B-filmmaker who made such memorable cult films as ZOMBIE SELF DEFENSE TEAM and VAMPIRE GIRL VS FRANKENSTEIN GIRL and STACY - delivers this quirky adults-only sex fantasy. Young Tamayo runs into trouble when her estranged business tycoon father is hospitalized and his will is found. She is listed as the sole heir to dad's fortune. Others in the family are not happy with the results and - even though she's protected by an array of android bodyguards - they attempt to eliminate her.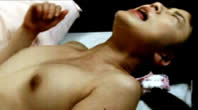 A Japanese film; widescreen (16:9), uncut 71 minute version in DVD encoded for ALL REGION NTSC, playable on any American DVD machine; in Japanese language with removable English subtitles.

Adult Themes, Nudity, Sexual Situations, Violence, Sexual Brutality:
For Mature Audiences Only