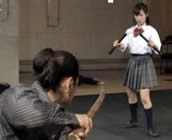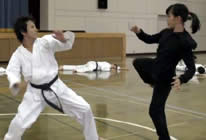 Real life Karate champion Ryukyu Shorin-ryu is
now Rina Takeda... and her movie kicks ass!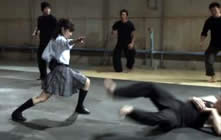 director: Yoshikatsu Kimura
starring: Rina Takeda · Hina Tobimatsu · Richard Heselton · Tatsuya Naka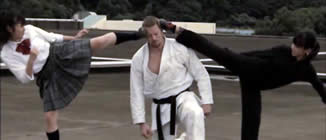 ·

Ms Takeda kicks, punches and chops her way through a sea of bad guys in this Japanese actioner from director Kimura. She plays Ayaki, a girl bent on revenge after her father - a renown fighter - is murdered and her sister taken captive by a gang of evil karate assassins. The real twist here has to do with rivalry between Ayaki and her sister, a fourteen year old fighter brainwashed by the bad guys.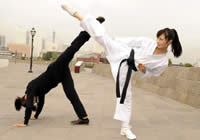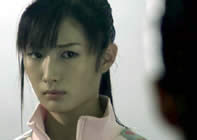 A Japanese film; original widescreen format (16:9), international version (91 minutes) in DVD encoded for ALL REGION NTSC, playable on any American DVD machine; in Japanese language with optional English subtitles. Extras include behind the scenes.



Martial Arts Violence/Adult Material
For Mature Audiences