2010 Remake of Meir Zarchi's
I SPIT ON YOUR GRAVE
director: Steven R Monroe
starring: Sarah Butler · Daniel Franzese · Chad Linberg · Jeff Branson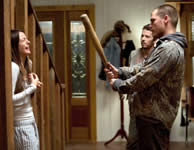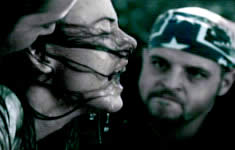 2009 saw the return of the Rape-n-Revenge film, an ugly genre that began with Meir Zarchi's I SPIT ON YOUR GRAVE in 1978 and resurrected with the International hit I'LL NEVER DIE ALONE.

Now comes I SPIT ON YOUR GRAVE (2010), a motion picture remake faithful to the original. In many ways, it is a far superior film. Jennifer Hills - this time played by Sarah Butler - is a novelist from New York City who journeys to a secluded cabin in the woods to write a new book. But she is brutally assaulted, raped and left for dead by a gang of rednecks. However, Jennifer survives! Emotionally destroyed, she concocts grisly revenge against her attackers.

Please note: this is the totally uncut version which includes ultra-graphic scenes of sexual brutality, rape and violence.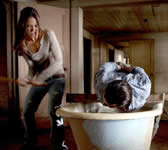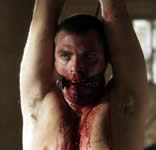 An American/Canadian production; original widescreen format (16:9), totally uncut version at 107 minutes, encoded for REGION ONE NTSC, playable on any American machine; in English language with optional English or Spanish subtitles. Extras include interviews, behind the scenes and trailers.



Graphic Violence/Adult Subject Matter/Rape/
Nudity/Drugs/Sexual Brutality
For Mature Audiences