The First Accurate No-Holds-Barred Bruce Lee Bio-Pic!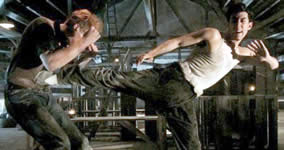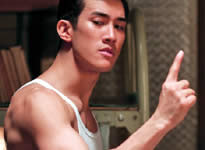 director: Raymond Yip and Manfred Wong
starring: Aarif Rashman · Tony Leung Ka Fei · Jin Auyeung · Christy Chung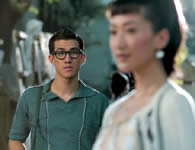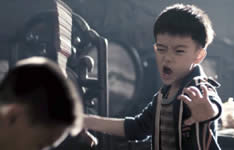 Even though Bruce Lee only made a handful of movies (and, of course, the GREEN HORNET television series), he remains the most recognizable name in Martial Arts cinema. Over the years, many movies have attempted to tell his story. None have been
This is the true (warts-and-all) Bruce Lee story, as recalled by his brother. It shows how Bruce was always involved in street fighting with his buddies. The film also delves into his relationships with the opposite sex, his brush with the Underworld and his slide into drug addiction. The story deals with his father's decision to send young Bruce to the United States (with $100 in his pocket) to escape both triads and corrupted cops.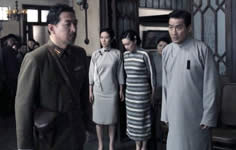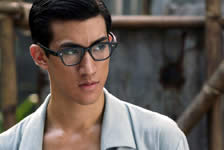 A Hong Kong film; original widescreen format (16:9), uncut in DVD encoded for ALL REGIONS NTSC, playable on any American DVD machine; in Chinese language with optional English or Chinese subtitles. Extras include numerous trailers and interviews.

Violence/Nudity/Drugs/Adult Material:
For Mature Audiences