Outrageous Horror / Sex Comedy from the director of
Glamorous Life of Sachiko Hanai and Killer Pussy!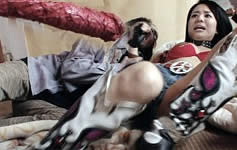 director: Takao Nakano
starring: Sora Aoi · Mari Sakurai · Risa Kasumi · Io Aikawa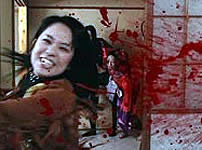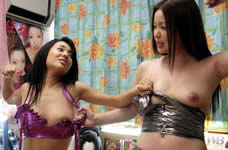 Sex starlets Sora Aoi (STOP THE BITCH and SIREN) and Risa Kasumi (SEX TAPE OF MY WIFE) deliver the goods in this trash-fest dedicated to blood, gore and the celebration of big breasts. Five exotic dancers discover a secret passageway below the stripclub that leads to a hidden room containing a library of rare occult books. When one of them reads from "The Book of the Dead," she unleashes zombies from a portal to Hell.
While it's true that some Western productions have already exploited the zombie vs stripper storyline (ZOMBIE STRIPPERS and STRIPPERS VS ZOMBIES come to mind immediately), no movie has ever done it with this kind of demented abandon. Like, for example, when did a stripper-turned-zombie ever shoot flames from her throbbing pussy? Don't expect high art here, but there are certainly much worse ways to lose an hour and a half.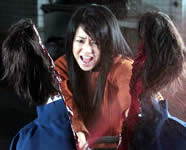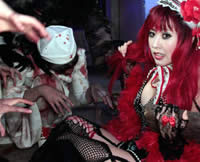 A Japanese film; both 2D and 3D versions on same disc; original widescreen format (16:9), uncut (79 minutes) in DVD encoded for ALL REGIONS NTSC, playable on any American DVD machine; in Japanese language with optional English subtitles.

Nudity/Sexual Situations/Adult Material/
Drugs/Rape/Sexual Brutality:
For Mature Audiences