Click Here for More EURO SLEAZE FILMS
The Cannibal Movie that Must Be Seen to be Believed!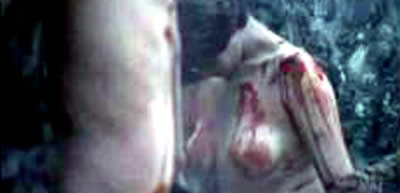 director: Julio Perez Tabernero (as A W Steeve)
starring: Sabrina Siani · Pamela Stanford · Oliver Mathot · Gerard Lemaire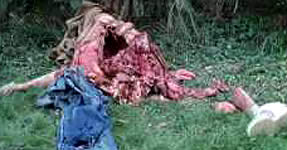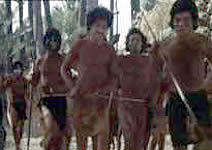 When inept criminals foolishly decide to take shelter in a cannibal-infested jungle (the area is even identified as "Cannibal Territory" on the map) they come face-to-face with gut-munching mayhem. Tons of gratuitous nudity and intenstines-yanking fill this infamous Euro production. Don't expect a good cannibal film (visit CANNIBAL HOLOCAUST or CANNIBAL HOLOCAUST 2: THE BEGINNING for that) but it will satisfy a serious Euro sleaze affliction.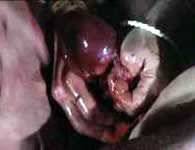 A French film; original widescreen format (1.85:1), totally uncut at 89 minutes, encoded for REGION ONE NTSC, playable on any American machine; in English language with optional Spanish or French subtitles. Extras include a new interview with director Deruelle plus the original theatrical trailer.

  

Graphic Violence/Adult Material/Gore/
Sexual Brutality/ Drugs/Nudity:
For Adult Audiences