The Sequel to Japanese Gore Smash
Red Room!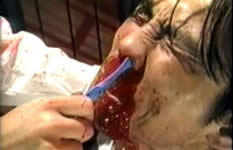 director: Daisuke Yamanouchi
starring: Miyuki Kato · Yukio Kokago · Yuka Takahashi · Yuuka Yoshida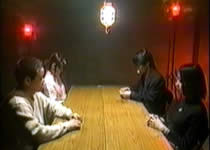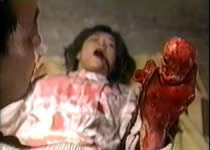 This film continues with the Red Room concept... what would you do for a million dollars. Contestants compete in a series of extraordinary cruel acts against one another. These include chuck drinking, strangulation, fisting, ripping fetus from a womb, gore masturbation and much more. For acquired tastes only.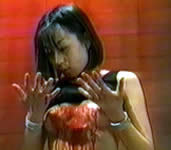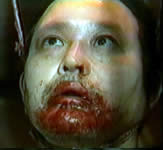 A Japanese film; original fullscreen format (1.33:1), uncut (81 min.) version in DVD encoded for ALL REGIONS NTSC, playable on any American DVD machine; in Japanese language with optional English subtitles. Extras include gallery, audio commentary, trailers plus more.

Graphic Violence/Adult Material/Nudity/
Gore/Sexual Brutality/Drugs:
For Mature Audiences