Extreme Violence. Extreme Gore.
A Popping Good Time.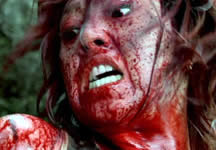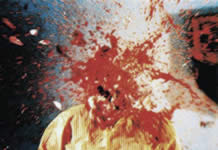 director: Noboru Iguchi
starring: Minase Yashiro · Asami · Yuya Ishikawa · Noriko Kijima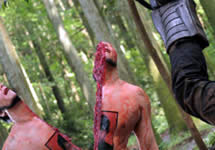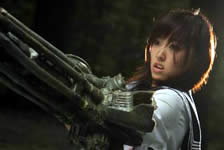 A sexy schoolgirl gets transformed into a vicious killing machine after the Yakuza murder her brother and hack off her arm. Lucky for her, she meets a renegade mechanic who installs a machine gun where her arm used to be. This killer diva also employees many other brutal devices (including a drill-brassiere, flying guillotine and a chainsaw) to take revenge against everybody who has done her wrong.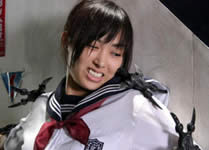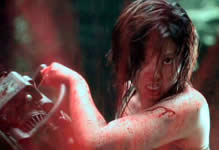 A Japanese/American co-production film; original widescreen format (16:9), uncut (96 min.) version in DVD encoded for REGION ONE NTSC, playable on any American DVD machine; in English language with optional Japanese/English subtitles.

Graphic Violence/Adult Material/Drugs/Nudity/Gore:
For Mature Audiences