Finally released on DVD in a beautiful uncut print!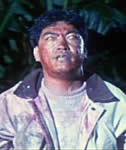 director: Ivan Lai
starring: Shing Fu On · Amy Yip · Tse Wai Kit · Kunimura Jun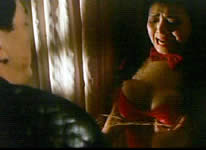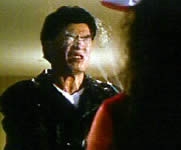 Blue Jean Monster squeezes Amy Yip's huge tits so hard they squirt milk like a water pistol, reducing her megabust to a flat-chested wasteland [above] in this lessor-known HK guilty pleasure.
A policeman is killed during a bank robbery, but the gods are smiling on him as he's revived by an electrical storm. Now, he's become an indestructible superpowered creature who must recharge himself daily with heavy doses of electricity.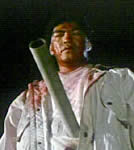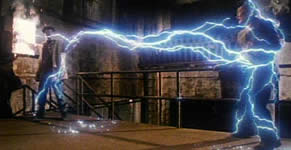 A Hong Kong import; widescreen (16:9), uncut (91 minutes) in DVD encoded for ALL REGION NTSC, playable on any American DVD machine; in Chinese language with optional English or Chinese subtitles. Extras include trailers, gallery, and filmographies.

Violence/Adult Material
Recommended for Mature Audiences