3 ULTRA RARE CULT FILMS
BLACK EMANUELLE BOX #2
Click Here for BLACK EMANUELLE BOX #1





Three Emanuelle Films plus Music CD and Bonus Material
Four Discs in a Deluxe Boxed Package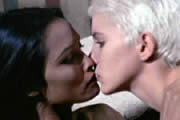 ·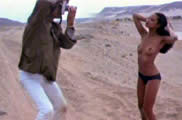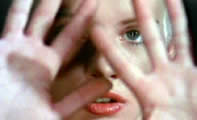 #1 BLACK EMMANUELLE WHITE EMMANUELLE (1976)
aka EMANUELLE IN EGYPT (94 minutes) [above]
director: Brunello Rondi
starring: Laura Gemser · Annie Belle · Al Cliver · Gabriele Tinti
In a desert paradise, a glamorous fashion model and a free-spirited beauty surrender themselves to complete sexual ecstasy.
· ·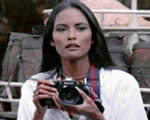 #2 EMANUELLE AND THE WHITE SLAVE TRADE (1978)
original Italian title LA VIA DELLA PROSTITUZIONE (89 minutes) [above]
director: Joe D'Amato (Aristide Massaccesi)
starring: Laura Gemser · Ely Galleani · Gabriele Tinti · Pierre Marfurt
The final Gemser/D'Amato BLACK EMANUELLE collaboration finds Emanuelle attempting to penetrate a prostitution ring.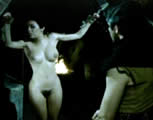 ··


#3 BLACK EMANUELLE 2 (1976)
Original Italian Title EMANUELLE NERA NO. 2 (92 min) [above]
This title is also available in a different box package.
director: Albert Thomas (Bitto Abertini)
starring: Sharon Lesley (Shulamith Lasri) · Dagmar Lassander
International supermodel Emanuelle is confined to a mental hospital
after a severe whipping.

A deluxe Domestic Release of three films on three DVDs plus music CD; original widescreen format (16:9), encoded for ALL REGIONS NTSC, playable on any American machine; in English or Italian with optional English subtitles;
Lots of Extras including rare interview with direcotr D'amato.

Violence/Adult Material/Nudity/Sexual Brutality/Drugs:
Recommended for Mature Audiences