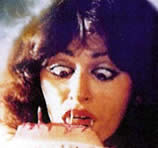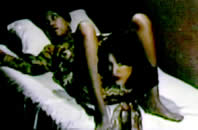 director: H. Tjut Djalil
starring: Ilona Agathe Bastian · Yos Santo ·
WD Mochtar · Debbie Cinthia Dewi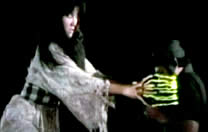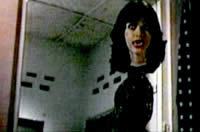 This is the notorious gory, gross-out black- magic horror story from Indonesian that you've heard so much about for many years... now, finally available in a beautiful domestic DVD.
The story deals with a female journalist from the States who goes to goes to Indonesia to study the Leac religion, reportedly the most powerful magic in the world. She soon she falls under the control of a Leac witch who seems to enjoy making her do terrible things with no apparent motive. The most memorable scene - the witch dislocates the girl's head (vital organs still attached) and sends her on a mission to a nearby house where a woman is about to give birth, ordering the head to devour the baby upon delivery.
A domestic release of an Indonesian film; widescreen (2.35:1) uncut (86 min.) version in DVD encoded for ALL REGION, playable on any American DVD machine; in English language. This title is Category III, intended for viewers over 18 years of age.

Violence/Adult Material/Gore: Viewer discretion is advised.
·