CLICK HERE FOR OTHER EURO SLEAZE FILMS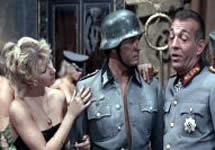 director: Bruno Mattei
starring: Ivano Staccioli · Marina Dauna · Macha Magall · Luce Gregory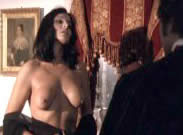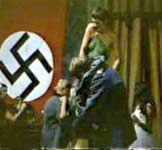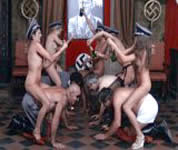 Years ago, when this film was originally released in the United States, it suffered at the hands of the censors as 33 objectionable minutes were edited from the running time. That movie, released as "SS Girls" ran a paltry 62 minutes. Now, the full length version has finally been made available. And, yes, there are some shocking scenes in this unrated motion picture that will surely stay with the viewer for many, many years.
The plot finds loyal Nazis Madame Eva and Frau Inge in charge of an SS bordello where beautiful prostitutes are used as spies to sniff out traitors among the Third Reich's soldiers and officers. To prepare the girls for their sexual tasks, there are lessons in gymnastics, ballet, fencing, weightlifting as well as the art of bestiality and making love to people with deformities.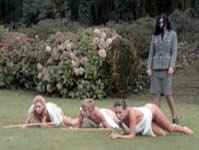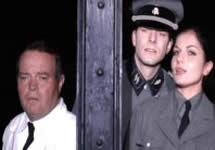 An Italian Film; original widescreen format (1.85:1), uncut (95 minutes) and unrated version, encoded for REGION ONE NTSC, playable on any American machine; in English language. Extras include an interview with director Mattei and numerous Nazi exploitation trailers.

   

Graphic Violence/Adult Material/Nudity/Sexual Brutality/Rape:
Viewer discretion is advised.