Imagine TEAM AMERICA: WORLD POLICE crossed with SINKING OF JAPAN!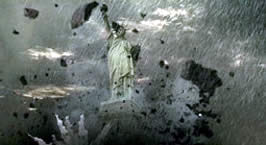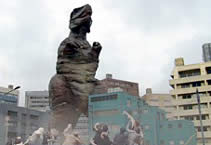 director: Minoru Kawasaki
starring: Kenji Kohashi · Shuuji Kashiwahara · Blake Crawford · Masa Matsuo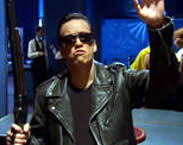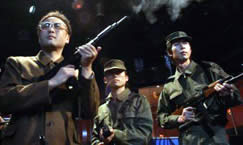 Nobody is safe in this political satire... Schwarzenegger is reduced to performing tricks in bars for money; a certain Ex-President can't control his lusty libido; Bad-ass Korean dictator Kim is still bent on world domination; and even Godzilla is back for an encore (his popularity soars as he crushes foreigners). This is all the result of a peculiar world crisis that has submerged the entire world... except Japan. 13 billion refugees are fleeing from all parts of the world to safety. And now Japan is in the driver's seat. They are the one and only superpower, forcing all foreigners to embrace the culture, speak Japanese or be deported.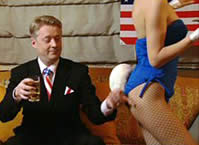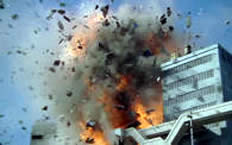 A Japanese film; widescreen (16:9), uncut (98 min.) version in DVD encoded for ALL REGION NTSC, playable on any American DVD machine; in Japanese language with removable English or Chinese subtitles.

Violence/Adult Material: Recommend for Mature Audiences

·