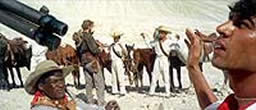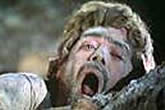 aka
SE SEI VIVO SPARA
director: Giulo Questi
starring: Tomas Milian · Ray Lovelock · Piero Lulli · Marilu Tolu · Frank Bana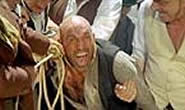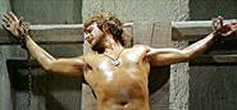 Easily the most unconventional and probably the most brutal Spaghetti Western ever made. This is the story of Django and his deadly pistol with gold bullets. But it's also the story of a sadistic gay bandit named Zorro and his gang of dressed-in-black homosexuals who raid the city and kidnap a teenage boy who they hold for ransom while gang-raping him until he kills himself. Plus, it's the story of a store owner who has secretly stolen a shipment of gold dust and when his building catches fire he attempts to save the gold but (in the intense heat) it melts and drips over his face, burning and smothering him at the same time.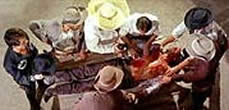 A domestic release of an Italian Film; widescreen format (16:9), fully uncut (117 minutes) encoded for ALL REGION NTSC, playable on any American machine; in English or Italian language with optional English subtitles. Extras include interviews with director Questi and stars Milian and Lovelock, plus theatrical trailer.

Violence/Adult Material/Rape/Gay Theme/Sadism:
Viewer discretion is advised.