The human whose name is written in this note shall die...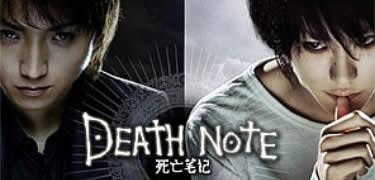 director: Shusuke Kaneko
starring: Tatsuya Fujiwara · Kenichi Matsuyama · Asako Seto



Yagami is a college student who finds a notebook simply titled "Death Note." Inside this book is a list a rules and details on how to cause people to die unnaturally. When he realizes the power he holds, Yagami decides he's going to make the world a better place by eliminating those people who do harm to others. Once he starts his murderous spree, a brilliant detective vows to stop this new serial killer. And so the game begins.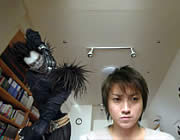 ?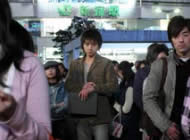 A HK release of a Japanese film; widescreen (16:9), uncut (126 minutes) in DVD encoded for ALL REGIONS NTSC, playable on any American DVD machine; in Japanese language with removable English or Chinese subtitles.




Adult Material/Graphic Violence:
Recommended for Mature Audiences.