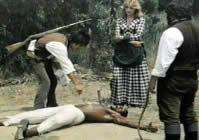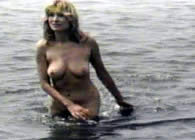 also known as PASSION PLANTATION
director: Mario Pinzauti
starring: Malisa Longo · Antonio Gismondi · Rita Manna · Percy Hogan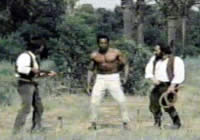 In the pre-civil war American south, Emanuelle, a plantation owner's daughter - while outwardly a dainty southern belle - brutally abuses the slaves in her charge. When her fiance is bitten by a snake, he falls for Emanuelle's beautiful African-American maid who's kindness and skill saves his life. Insanely jealous, Emanuelle continues her sadistic behaviour towards her slaves, and when her fiance announces he plans to wed the maid, Emanuelle arranges for the slavehands to brutally rape her.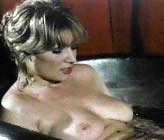 An American film; fullscreen (4:3), fully uncut version (92 minutes) encoded for ALL REGIONS NTSC, playable on any American machine; in English language.

 


Graphic Violence/Adult Material/Nudity/Rape/Whipping:
Viewer discretion is advised.