Think Donnie Yen is proud of this early Sex-n-Horror flick?
We don't know. But he should be!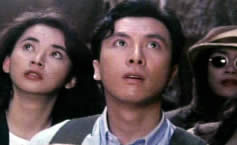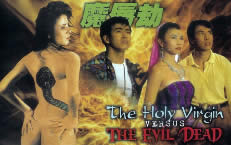 director: Wong Chun-Yeung (Lu Chin-Ku)
starring: Donnie Yen · Pauline Yeung · Sibelle Hu · Lam Wei Lan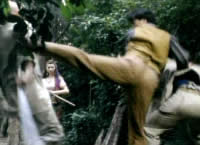 When the full moon turns red, a mysterious vampire-like monster with glowing green eyes and considerable kung fu skills chews his female victims apart. The cops think Donnie Yen did it, so he and some friends join forces with a Cambodian princess, and venture off to the jungles of the High Wind Tribe in search of information on the real monster.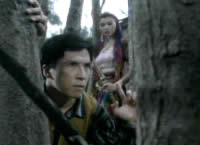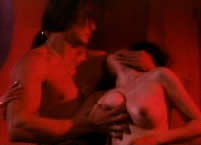 A Hong Kong import; widescreen (16:9), uncut (88 minutes) in DVD encoded for ALL REGIONS NTSC, playable on any American DVD machine; in Chinese language with burnt English subtitles.  

  

Adult Material/Graphic Violence/Nudity:
Recommended for Mature Audiences.