Finally! A fully uncut version!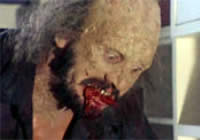 ·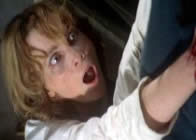 director: Joe D'Amato
starring: Tisa Farrow · George Eastman · Zora Keova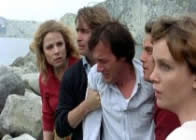 ·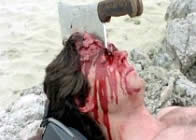 This is it! Never before seen uncut in the United States! One of the most notorious, most debated, most banned films in the horror archives is now available for the first time with all the gruesome scenes intact... that includes the highly offensive baby-munching sequence plus the scene where the monster rips out his intestines and uses them as a weapon! The plot is simple: a group of tourists take a boat trip to a Greek island. Once there, they discover the residents have mostly disappeared. The visitors are confused but not for long. They soon come face to face with the reason everybody is missing.

·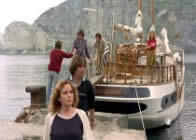 A double-disc domestic release of an Italian production; widescreen (1.66:1), fully uncut version (88 minutes) encoded for REGION ONE NTSC, playable on any American machine; in English or Italian language with optional English subtitles. Extras include 60 minute Joe D'amato documentary (with XXX footage), interviews with George Eastman and Zora Kerova plus trailers.

·

Graphic Violence/Adult Material/Nudity/Gore:
Viewer discretion is advised.