THE SHOCKUMENTARIES COLLECTION
Specially Priced Triple Feature package on 3 DVDs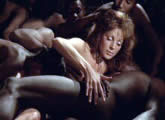 ·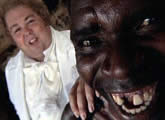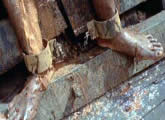 #1 GOODBYE UNCLE TOM (1971) [above]
director: Paolo Cavara, Gualtiero Jacopetti · and Franco Prosperi
Incredible! You will not believe what you are seeing! Shot in documentary style, this film recreates the conditions of slavery in America. It's so realistic that a riot broke out and shut down the theater on 42nd Street in New York during its limited run in 1971. Due to major distribution problems, this film has been virtually unseen in the USA since that time. Now, fully restore from original negatives, it's back!


·

·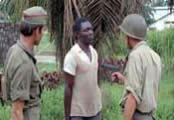 #2 AFRICA ADDIO (1966) [above]
director: Gualtiero Jacopetti · Franco Prosperi
After colonialism collapsed in '60s Africa, the Dark Continent was ruled by rebels and refugees, plunders and poachers, mercenaries and murderers. It was a land suddenly aflame with brutality, racism and slaughter. Directors Jacopetti and Prosperi took their cameras and documented every detail.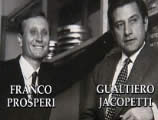 ·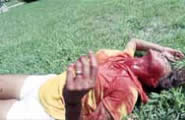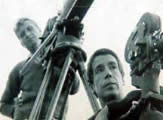 #3 GODFATHERS OF MONDO (2003) [above]
director: David Gregory
featuring interviews with and commentary on: Gualtiero Jacopetti · Franco Prosperi
For more than four decades, they have remained among the most brilliant - and most misunderstood - directors in the world of cinema. Now, in this 2003 documentary Jacopetti and Prosperi finally have their say.
Also see SHOCKUMENTARIES 1
A deluxe Domestic Release of three Italian films; original widescreen format (2.35:1), triple DVDs encoded for REGION ONE NTSC, playable on any American machine; in English language with optional English subtitles. Lots of extras including trailers and documentary.

Graphic Violence/Adult Material/Nudity/Rape/
S&M/Drugs/Cruelty to Animals:
Recommended for Mature Audiences