"A stark and savage viewing experience...
one of the rare movies that can transcend
rational analysis." --Kevin Grant, Delirium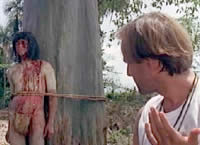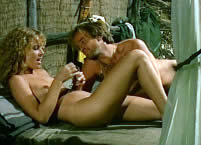 also known as MAKE THEM DIE SLOWLY
director: Umberto Lenzi
starring: John Morghen · Lorraine de Selle · Zora Kerowa · Byran Redford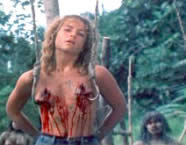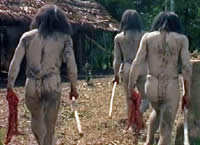 A trio of American anthropologists go to the jungles of the Amazon to conduct research on cannibal tribes (actually to disprove the theory of cannibalism). They befriend other explorers who happen to be sadistic drug dealers hiding out in the jungle. Trouble soon erupts. The pushers torment natives until the natives take revenge resulting in a blood bath.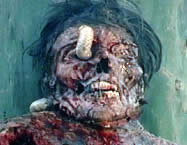 An Italian Film; widescreen (16:9), fully uncut (93 minutes) encoded for ALL REGIONS NTSC, playable on any American machine; in English language. Extras include audio commentary by director Lenzi and star John Morghen.

Graphic Violence/Adult Material/
Nudity/Drugs/Gore:
Recommended for Mature Audiences.