"The Most Notorious Exploitation Film Ever Made...
and now Fully Uncut" --Bizarre Magazine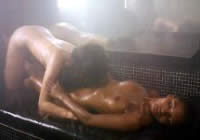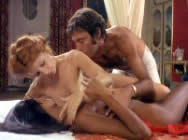 director: Joe D'Amato
starring: Laura Gemser · Gabriele Tinti · Roger Browne · Paola Senatore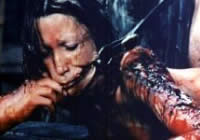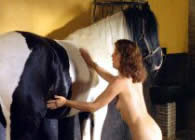 For years, the Laura Gemser "EMANUELLE" movies were released only in edited versions with the graphic violence removed and the sex scenes homogenized. For example, the "Snuff" footage near the conclusion of this film had been missing from all previous American copies; and, further, the "horse scene" - not to mention the hardcore sex - had also been snipped out. This Blue Underground release has been remastered from the original elements and is completely uncut for the first time in America.
Fearless investigative photojournalist Emanuelle uncovers shocking evidence of an international snuff film conspiracy; it's a bloody trail that leads all the way from South America to high political levels in Washington DC.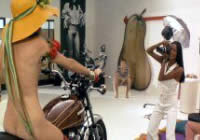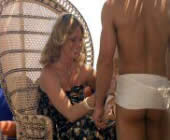 An Italian Film; widescreen (16:9), fully uncut (100 minutes) encoded for ALL REGIONS NTSC, playable on any American machine; in English language. Extras include interview with the late Joe D'Amato and actress Laura Gemser.

 

Graphic Violence/Adult Material/
Nudity/XXX/Drugs/S&M/Gore:
This film is for Adults Only.