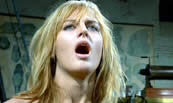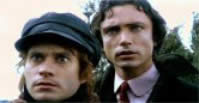 also known as ANDY WARHOL's FRANKENSTEIN
director: Paul Morrissey and Antonio Margheriti
starring: Udo Kier · Joe Dallesandro · Monique Van Vooren · Dalila DiLazzaro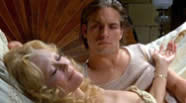 Maverick filmmaker Paul Morrissey (with Antonio Margheriti) reinvented the horror film by adding satiric wit and sexuality. In this one, the mad Baron Frankenstein and his obsessive drive to create the ultimate supreme race give birth to an entire array of perversions. Classic cult cinema with ultra-gore and controversial sex.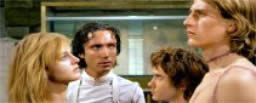 ···
An Italian/American Film, widescreen (2.35:1) fully uncut (95 minutes) encoded for ALL REGIONS NTSC, playable on any American machine; in English language. This Image Entertainment release is identical to the earlier Criterian DVD pictured above; Extras include trailers, vintage lobby cards and audio commentary by Morrissey and Kier.

Graphic Violence/Adult Material/Rape/Nudity:
Viewer discretion is advised.