A DELUXE THREE DVD PACKAGE
THE ANGEL COLLECTION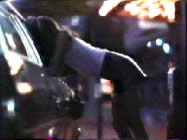 #1: ANGEL (1983)
director: Robert Vincent O'Neill
starring: Donna Wilkes · Susan Tyrrell · Rory Calhoun · Cliff Gorman
#2: AVENGING ANGEL (1984)
director: Robert Vincent O'Neill
starring: Betsy Russell · Rory Calhoun · Susan Tyrrell · Robert Lyons
#3: ANGEL 3: THE FINAL CHAPTER (1988)
director: Tom DeSimone
starring: Maud Adams · Mitzi Kapture · Richard Roundtree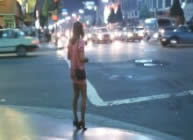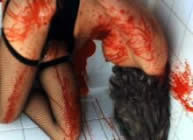 "High School Honor Student By Day... Hollywood Hooker By Night!"
With those immortal words, the most popular teen prostitute saga in American movie history was unleashed upon a shocked world. This Deluxe Package now brings together the explosive trilogy for the first time!
It's Angel... the tough yet tender teenage hooker who changed the shape
of action films forever!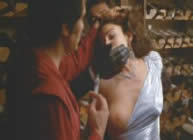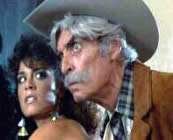 A domestic release of American films; all are presented in widescreen (1.85:1), uncut (total 285 minutes), encoded for ALL REGIONS NTSC, playable on any American machine; in English language. Extras include trailers.

Violence/Adult Material:
Viewer discretion is advised.