Click here to visit the expanded
Non-Asian HORROR SECTION and EURO SLEAZE SECTION.
HE'S NOT A SERIAL KILLER... HE'S MUCH WORSE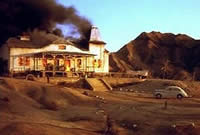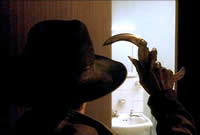 ·

director: Richard Stanley
starring: Robert John Burke · Chelsea Field · Zakes Mokae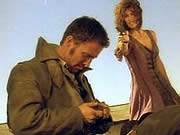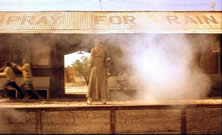 Wendy leaves her husband, taking off into the voids of Africa. She picks up a hitchhiker who happens to be a serial killer (specializing in snapping photographs of his victims before killing them). Wendy knows she's flirting with danger, but she doesn't realize how serious it is until a police detective arrives to warn her that her companion is something much worse than just a killer... he's a shape-shifting demon who steals his victim's soul. Soon both the cop and the girl become the next intended victims of the Dust Devil.
"A Visually Breathtaking film from the director of HARDWARE."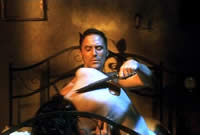 A domestic widescreen (2.35:1); bios, trailers and Dust Devil comic book.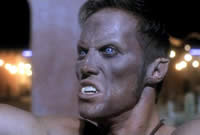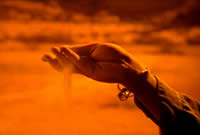 Graphic Violence/Adult Material:
Recommended for Adults Only