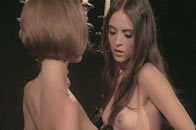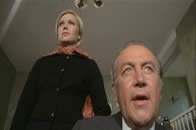 director: Jess Franco
starring: Soledad Miranda · Ewa Strömberg · Andrés Monales · Dennis Price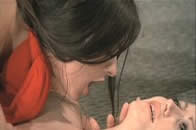 Countess Nadine Carody, a vampire with an insatiable thirst for female blood, lures women to her isolated island to love, and then, kill her victims. Linda comes to the island and falls under the vampire's seductive spell, only to find a living nightmare she may never be able to escape.


A Spain/Germany co-production; widescreen (1.66:1); Uncut (90 min.) German version in DVD encoded for REGION 1 (USA), playable on any American DVD machine; in German language with removable English subtitles; bonus includes theatrical trailer & liner notes by Tim Lucas.

For 18+ year old viewers only.
Violence/Adult Material/Gore/Nudity: Viewer discretion is advised.