A movie sought after for years... but NEVER available until now!
(Special Double DVD Package)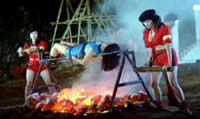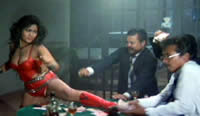 director: Ackyl Anwari
starring: Enny Beatrice · Yenny Farida · Leily Sagita · Yetty Lourens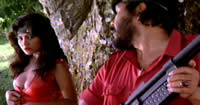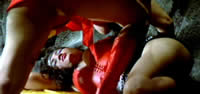 Two girls are forced to watch as a drug syndicate murder their parents and steal their land. To take revenge, the sisters organize a gang of hot female bikers who raid the gangster's hideout. But after confronting the mobsters, the girls find themselves incarcerated in a remote prison camp complete with sadistic tortures. But even worse... they are drugged with an aphrodisiac that turns them into mindless sex slaves.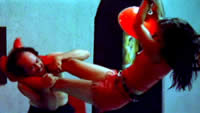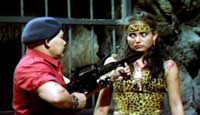 An Indonesian film; double disc package; widescreen (2.35:1), uncut (94 min.) version in DVD encoded for ALL REGIONS, playable on any American DVD machine; in English language; extras include: over an hour of trailer, extensive background info, documentary on Indonesian exploitation cinema.
Violence/Adult Material/S&M/Rape/Torture:
Viewer discretion is advised.