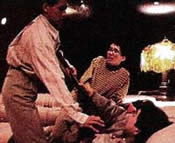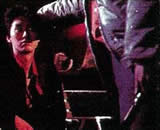 director: Katsuya Matsumura
starring: Eisuke Kadota · Ryosuke Suzuki · Toshiki Hino
Mio Takagi ··Tomoroh Taguchi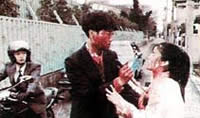 Three teenage boys happen to witness a brutal stabbing in a Tokyo sidestreet. The unusual nature of their experience creates a cryptic bond among them. Originally strangers, these boys are suddenly unified by the savage experience.
Widescreen, uncut/uncensored version, Japanese language with removable English subtitles, in DVD format, encoded for REGION 1 (North America,) playable on any American DVD machine. This title is Category III, intended for viewers over 18 years of age.

Violence/Adult Material/Gore/Rape: Viewer discretion is advised.