Japanese title: J·i-uchi: Hairy· tsuma shimatsu (1967)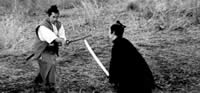 director: Masaki Kobayashi
starring: Toshiro Mifune · Yoko Tsukasa · Tatsuyoshi Ehara
Etsuko Ichihara · Isao Yamagata · Tatsuya Nakadai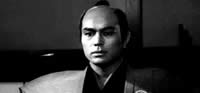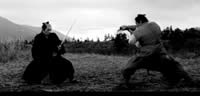 During a time of peace in the 18th century, the clan lord approaches samurai Isaburo (Mifune) with the request that Isaburo's son marry the lord's mistress Ichi. Isaburo wants to refuse this immoral proposal but is afraid to challenge his master's request. However, his son, Yogoro, accepts the woman and they fall deeply in love. As a result, all is well within Isaburo's family. But then, after a death in the royal family, the lord demands that the former mistress return to his side. Samurai Isaburo must now protect his family and stop the evil lord's threat.
A Japanese film, widescreen (2.35:1) uncut ( 121 min.) version in DVD format, newly restored high-definition black and white transfer encoded for ALL REGIONS, playable on any American DVD machine; in Japanese language with English subtitles. Extras include original trailers and a 2005 interview with director Kobayashi.

Violence/Adult Material:
Viewer discretion is advised.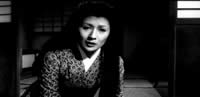 ·