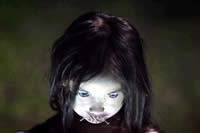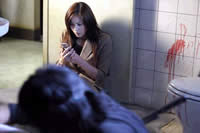 director: Renpei Tsukamoto
starring: Mimura · Asaka Seto · Yuu Yoshizawa · Annie Wu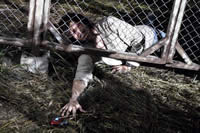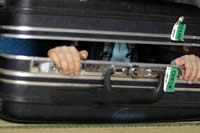 An effective sequel to Takashi Miike's major hit, ONE MISSED CALL, continues the story of telephone terror. Kindergarten teacher Kyoko visits her boyfriend at work (a Chinese restaurant). She is startled when her cell phone gives off a weird ring; they are reminded of an incident last year when people started receiving phone calls [from themselves] which foretold death in three days. The teacher soon finds herself in a continuation of that RING-inspired horror.
Chinese import of a Japanese film; widescreen uncut (106 min.) version in DVD encoded for ALL REGIONS, playable on any American DVD machine; in Japanese language with removable English or Chinese subtitles as an option.


Violence/Adult Material: Viewer discretion is advised.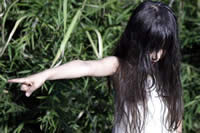 ··