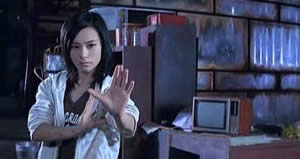 director: Stephen Fung
starring: Anthony Wong · Gillian Chung · Charlene Choi
Tiger Chen · Jacob Strickland · Jonathan Foo · Josie Ho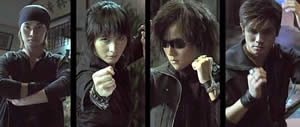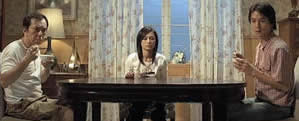 Teddy Yu (Anthony Wong) is a kindly chiropractor, widowed and the father of two (Gillian and Stephen). He also has a big secret. Teddy has been leading a double life as a bodyguard for secret agents. But now the gig is up... some very nasty villains, hellbent on retrieving top secret information, are threatening him and his kids if Teddy doesn't cooperate. The result is absolute martial arts mayhem (instantly reminiscent of Gillian-n-Charlene's kick-ass performances in their previous TWINS EFFECT).

HK import; widescreen uncut (102 min.) version encoded for ALL REGIONS, playable on any American DVD machine. Special laminated flat cardboard package without plastic shell; in Chinese language with removable English or Chinese subtitles as an option.

Violence/Adult Material: Viewer discretion is advised.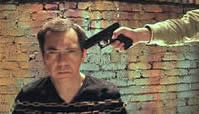 ·