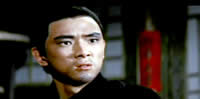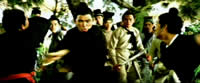 director: Chang Cheh
starring: Jimmy Wang Yu · Chiao Chiao · Essie Lin Chia · Cheng Lui
Sek Fung · Guk Fung · Wu Ma · Liu Chia Liang · Ti Lung,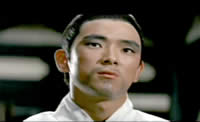 Director Chang Cheh truly proved that he was indeed the "Godfather Of The Kung Fu Film" by mounting a follow-up which many say is even more accomplished and exciting than the original. Jimmy Wang Yu is back to take on the "Eight Demon Swordsmen" to prove that one arm, attached to the right hero, is better than even sixteen.


HK import; original widescreen ratio; uncut (101 min.) version in DVD format, encoded for ALL REGIONS, playable on any American DVD machine; in Chinese language with removable English or Chinese subtitles as an option.

Violence/Adult Material: Viewer discretion is advised.