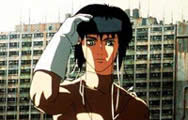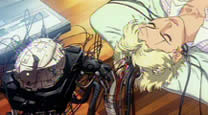 director: Mamoru Oshii
character design: Hiroyuki Okiura

A sensational animated film from the producers of the legendary AKIRA, and the director of CUTIE HONEY.

The year is 2029. The Internet has become omnipresent, reaching into every aspect of domestic life, commerce, and the world governments' vast information databases. The Net was a miracle-- predicted to herald the beginning of a new age of communication, but instead it gave birth to something dark and insidious. With the technology, a new form of crime has emerged... a crime that threatens the very order of society.
Enter female super-sleuth Motoko Kusanagi, a cross between The Terminator and a Playboy centerfold, who works for Japan's secret police. Her supervisor issues the order: Find the Puppet Master , a sinister computer terrorist, and destroy him.

HK import of a Japanese animation film; widescreen uncut (82 min.) in DVD encoded for ALL REGIONS, playable on any American DVD machine; in Japanese or English language with removable English or Chinese subtitles. Plus extras, including trailers, Making of, and music videos. NOTE: No additional discounts apply to this item.


Violence/Adult Material/Nudity/Gore: Viewer discretion is advised.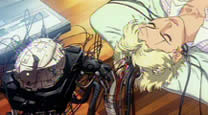 ·