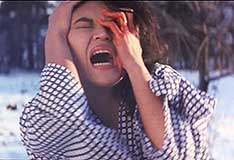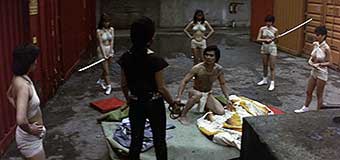 director: Steve Carver
starring: Warren Oates · Isela Vega · Ken Norton
Pam Grier · Yaphet Kotto · John Colicos
Fiona Lewi · Paula Kelly · Brenda Sykes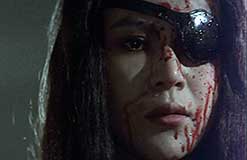 Based on the novel by Kyle Onstott, the sequel to Mandingo, helmed by legendary exploitation director Steve Carver (who also made the drive-in classics "Big Bad Mama" and "The Arena"). Both this movie and "Mandingo" stars Ken Norton in the central role; he was the boxer who had just dethroned Muhammed Ali in the ring (after breaking Ali's jaw) to become the reigning heavyweight champion. Blaxploitation queen, Pam Grier, plays the "wife" of Drum and also plantation owner's bed wench.
The year is 1860 and town is New Orleans. A handsome brothel slave named Drum (Norton) is purchased by plantation owner Hammond Maxwell (Warren Oates reprising Perry King's original role). Hammond recognizes the beauty of this buck and plans for him to sire a bevy of attractive slave children... children that will bring top dollar in the flesh marketplace. But soon, the white women of the plantation are in heat for this black stud.
An American film; fullscreen, uncut (101 min.) version in DVD encoded for ALL REGIONS, playable on any American DVD machine; in English language.

Violence/Adult Material : Viewer discretion is advised.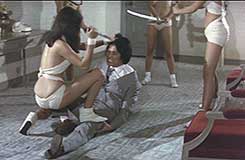 ·