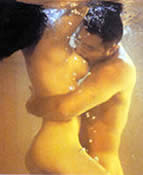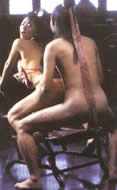 4 COMPLETE MOVIES IN 4 DVD PACKAGE!

[1] SEX AND ZEN (1991) director: Michael Mak
starring: Lawrence Ng · Amy Yip · Kent Cheng · Carrie Ng
A high-class, soft core production, based on the 17th century Chinese book "Carnal Praying Mat" by Chao Meng Fu. A collection of tales dealing with the joy (and, in some instances, the pain) of sex. An intelligent journey into sleaze and eroticism (featuring Amy Yip's only nude scene), as a young scholar is easily distracted by sex.
[2] SEX AND ZEN 2 (1994) director: Cash Chin (Chin Man Kei)
starring: Loletta Lee · Shu Qi Xu · Jin Jiang · Ben Ng
Kin is worried that his beautiful daughter, Yau, may become a target for sexual onquest (and he doesn't want to share her with other men), so he forces the girl to wear a very dangerous, penis-chopping chastity belt. One of her suitors, Fa-Duo is severely hurt during sex with Yau; and, meanwhile, Kin rapes his sister-in-law... but who is responsible for a series of murders·
[3] SEX AND ZEN 3 (1996) director: Aman Chang
starring: Jane Chung · Karen Yeung · Tung Yee
Gorgeous Jane Chung stars in this story of three girls who are captured and sold into prostitution. They learn the skills of pleasing men from an ex-whore and soon begin a life of bawdy, unrestrained sex.
[4] QUEST OF SEX (2000) [bonus disc]
director: Lai Guo Jia
starring: Jacky · Lin Ha Wa
A sex-adventure about travelers who become victims in an Amazonian war.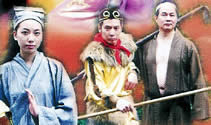 HK import; all movies (including the bonus dvd #4) are fully uncut, widescreen versions in DVD encoded for ALL REGIONS; playable on any American DVD machine; Chinese language with removable English subtitles.

Violence/Adult Material/Rape: Viewer discretion is advised.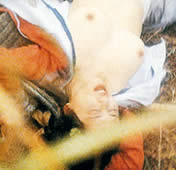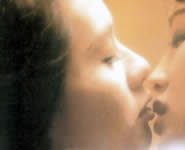 ·