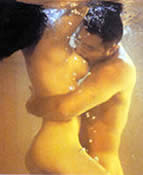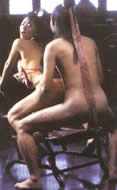 director: Michael Mak
starring: Lawrence Ng · Amy Yip · Isabelle Chow · Carrie Ng.
A high-class, soft core production, based on the 17th century Chinese book "Carnal Praying Mat" by Chao Meng Fu. A collection of tales dealing with the joy (and, in some instances, the pain) of sex. An intelligent journey into sleaze and eroticism (featuring Amy Yip's only nude scene), as a young scholar is easily distracted by sex. -

HK import; fully uncut (94 min.) widescreen version in DVD encoded for ALL REGIONS, playable on any American DVD machine, in Chinese language with removable English subtitles.

Violence/Adult Material/Rape: Viewer discretion is advised.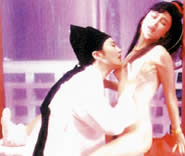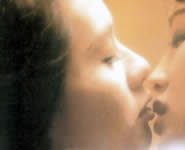 ·