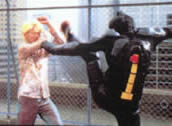 ·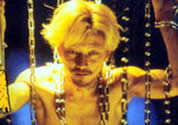 director: Takashi Miike
starring: Tadanobu Asano · Nao Ohmori
Shinya Tsukamoto · Paulyn Sun · Sabu

·


Ichi is out to destroy everyone in a yakuza gang but then he comes face to face with Kakihara (perhaps the most vicious, darkest villain in screen history), a bleached blonde masochist who also enjoys dishing out some extreme torture when the occasion calls for it.
Widescreen uncut (124 min.) version in Japanese language with English subtitles, in DVD format encoded for REGION 1 (North America,) playable on any American DVD machine.

Violence/Adult Situations/Gore/S&M:
Viewer discretion is advised.