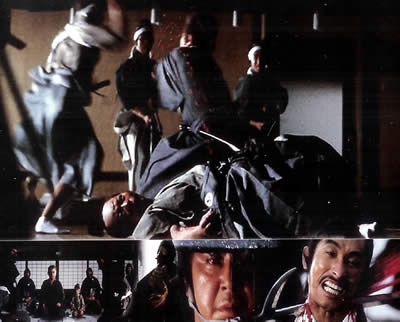 BABY CART IN THE LAND OF DEMONS
director: Kenji Misumi
starring: Tomisaburo Wakayama · Akihiro Tomikawa
Michiyo Yasuda · Tomomi Sato · Eiji Okada

Itto Ogami is hired to protect the lord of Kuroda, which is under attack because there is no male heir to the throne. Lone Wolf Itto becomes immersed in a web of intrigue that leads in turn to Lord Retsudo, his archenemy from the Yagyu clan.

Part 5 of a Six Part Series.

Japanese import, full color widescreen print in DVD format, encoded for ALL REGION, playable on any American DVD machine, in Japanese language with removable English subtitles.

Violence/Adult Material/Gore:
Viewer discretion is advised.