The ONLY Fully Uncut Version on DVD Video!
This Disc contains the Complete Unrated 98 Minute Print PLUS another 3 Minutes of Mega Rare Deleted Footage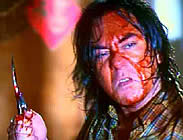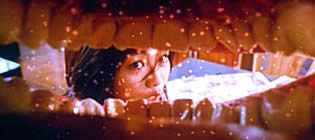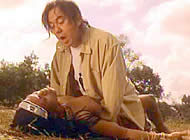 director: Herman Lau
starring: Anthony Wong · Chan Miu-Ying · Meng Lo · Shing Fui-On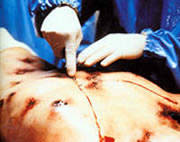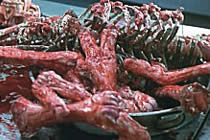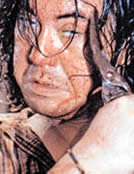 Anthony Wong spreads the dreaded Ebola Virus through rape and cannibalism. The ultimate Sex-n-Gore movie!
If you like the outrageous... and haven't seen this one... don't any longer. It's jaw-dropping amazing. Plus - this is the ONLY Video release to contain the complete unrated motion picture (98 minutes as opposed to the more common 90 minute version) plus director Herman Lau has also included an additional 3 minutes of footage previously deemed too intense for human consumption!

Kai San is a despicable bastard who rapes the boss' wife and then goes on a killing spree before fleeing Hong Kong for safe haven in Africa. Ten years has passed. Kai is now a chef in a South African restaurant. He visits an Ebola infected tribe to purchase some discount meat (!). On his way back home, Kai stumbles over the body of a dead native woman and decides to rape her. Of course, the Ebola virus is now thriving in his body, but Kai is also imune to the disease... thus he becomes a deadly carrier. His hygiene is less than acceptable and - through Ebola hamburgers on the grill and body fluids spewing everywhere - Kai embarks on a killing/raping/ebola-spreading rampage.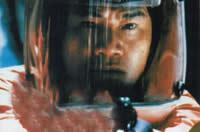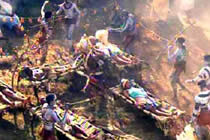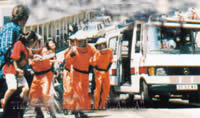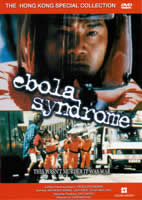 A HK film; widescreen, totally uncut version (98+3 min.), in Chinese Cantonese language with English subtitles, DVD encoded for ALL REGION NTSC, playable on any American machine. Extras include interview with director Herman Lau and actor Anthony Wong plus trailers.
Adult Material/Nudity/Gore/Graphic Violence/Sexual Brutality/Drugs/Rape:
For Mature Audiences Only