··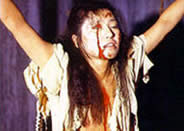 director: Toshiharu Ikeda
starring: Miyuki Ono · Yuji Honma ·

This title is also available in a specially priced "Extreme Horror" Boxed Set, CLICK HERE FOR DETAILS.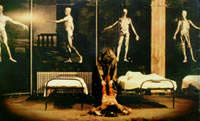 Late Night talk-show hostess Nami (Miyuki Ono) receives a mysterious tape in the mail. She watches in disbelief as a girl is mercilessly killed on screen (in graphic detail). Nami and her crew decide to play detective and get the scoop behind the snuff video.

Widescreen collector's edition in DVD with removable English subtitles & a running English commentary by filmmakers.

Violence/Adult Material/Gore:
Viewer discretion is advised.